UK GERMAN SHEPHERD RESCUE
UK German Shepherd Rescue - Rescuing & Rehoming German Shepherd Dogs & Puppies throughout the UK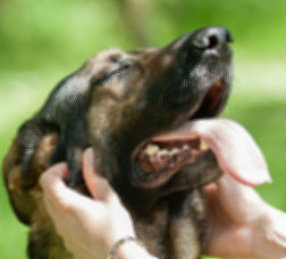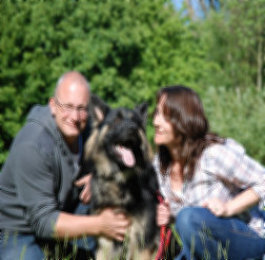 We are the
UK German Shepherd Rescue
It's what we do !
Over that past 6 years we have given new hope and fresh beings to over 5500 German Shepherds here in the UK
Registered in England and Wales / Company Number 07664845 / Registered Charity Number 1160745
Registered address : Elswick Kennels, Bonds Lane, Preston, Lancashire, PR4 3ZE
© UK German Shepherd Rescue 2010-2019 All Rights Reserved
Welcome To The
UK German Shepherd Rescue
Dogs for adoption

We currently have 25 dogs looking for adoption this week.
Use Your Cards with PayPal

Use your credit debit your credit card to make a life changing donation
Foster for the UK-GSR

Become a foster career for out short and long term dogs
Find it faster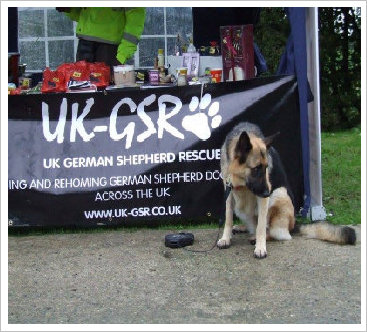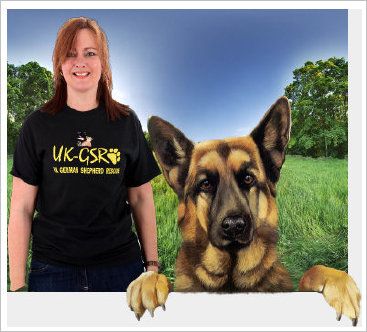 Safe Responsible

Rehoming By A UK Trusted Charity
A Modern Way To Rescue
We like to do things a little different here at the UK-GSR simply because we added some common sense into the way we run our rescue. If we wanted you to jump through hoops we would have opened a circus for unwanted clowns, we certainly don't judge people simply because they don't tick all the right boxes on our adoption form, and we don't have any ego tripping staff who make you feel belittled when asking for help.

Instead have a friendly happy rehoming team who view you, your family and your home on what you can offer one of our dogs.

That's three simple things that makes a world of difference.
The UK-GSR are a national volunteer based charitable
rescue covering all regions of the United Kingdom.
Official website:
UK German Shepherd Rescue
UK Animal Charity For German Shepherd Dogs & Puppies
Covering All Regions of England & Wales
On average we have about sixty German Shepherds looking for homes at any one time, in order to match our dogs to the very best homes we have the adoption process, the adoption process is a simple way of learning about you, your home and what your can offer one of our dogs.
Giving up your dog is never an easy decision to make, so giving up your dog to a dedicated German shepherd rescue is your first step in the right direction. We are so passionate about the GSD breed that we carry a "No Kill Policy" so you can be reassured that no time limit for re-homing your pet is placed upon them.
Responsible Safe Rehoming
Adopting you're new German Shepherd
Can you foster a German Shepherd until we find them their own family, can you give them a safe in a caring and stable family home, You won't be on your own; our experienced team will be there every step of the way. You will receive 24 hour support and a financial help.
Fostering a German Shepherd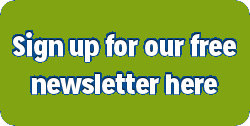 The UK German Shepherd Rescue (UK-GSR) is a network of over 400+ volunteers, each having their own skills and abilities, but all share one common interest, a dedication and passion for the German Shepherd breed.

We are all rescuers united. Rescuing isn't about being upset and saddened by what you see, it's about changing a dogs life forever, it's about working as a team to help a dog on their journey into a loving home and a brighter future.
Our help pages can provide some useful information on helping your settle in their new home. We have made every effort to match you too your dog rescue dog, our success can only be measured by the fact that very few dogs end up being returned.

Most dogs settle in just fine but there are no guarantees everything will work out, so do be prepared to be guided by rehoming team with realistic and honest advice, eternally are here to help both of you.
Preparing for a new rescue dog
We can't rescue without your help
By purchasing our merchandise you are helping our rescue raise much needed funding and promoting rescue awareness. You can pay for items using your credit or debit card via our PayPal option (no registration required). If you want to order by post, please send a cheque to the address on our contact page or contact us if you wish to pay by bank transfer. All merchandise are excellent quality and will last you many years. Children's clothing also available.
Merchandise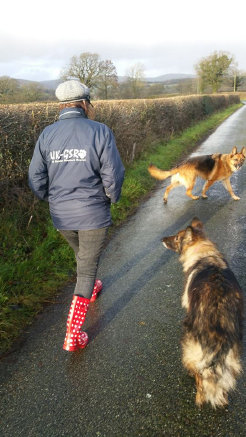 UK German Shepherd Rescue NEWLETTER
There is so much going on at the UK German Shepherd Dog Rescue that we want to make sure you don't miss a thing!

By signing up for our newsletter, you will receive issues of our Newsletter straight to your inbox so you don't miss out on anything UK - GSR - you'll get all the latest news about our dogs, our work and the many challenges that we face in rescuing, caring for and rehoming our needy dogs.
There's only one way to keep up to date.
lEARN MORE ABOUT OuR ADOPTION AND REHOMING PROCESS Our Rescue Merchandise
By purchasing our merchandise you are helping our rescue raise much needed funding and promoting awareness of our rescue.
A range of products designed for you and your dog
There's never been a better time to get
your winter warmers .

RESCUE MERCHANDISE
A Simple £1 donation could change a dogs life!
A simple £1 donation could change a dogs life for ever or even save their life.

What seems like a simple £1 coin is also the biggest weapon again animal cruelty and neglect here in the UK.

This simple coin when added to other kindly donated coins can achieve so much within the UK German Shepherd Rescue.

Get Supporting - Here's how !
Choose to support with your £1 donation either every "Wednesday" or every "Payday". Your donation will be automatically collected each period until you choose when to stop. Simply choose unsubscribe when you want to stop.
And that's it, safe secure, hassle free and most importantly your helping us help our dogs.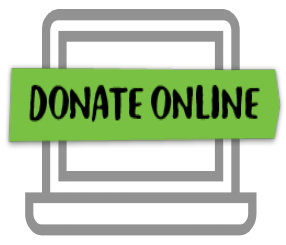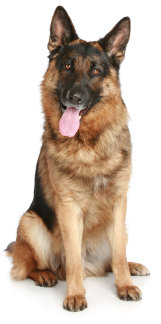 Recycle these products and help our dogs
The
UK German Shepherd Rescue
is a registered charity committed to the welfare of German Shepherd dogs throughout the United Kingdom.
The
UK German Shepherd Rescue
has kennels in
Wales, Kent, Warwickshire, Derbyshire
and Lancashire. We have an average of 35 German Shepherd dogs and even puppies looking for homes at any given time, dogs that cannot be rehomed are cared for in our loving foster homes.
The
UK German Shepherd Rescue
carries a
no kill poilicy
meaning they will stay in our care until a suitable loving home is found.
OFFICIAL UK German Shepherd Rescue Charity - RESCUING & RE-HOMING GERMAN SHEPHERD DOGS AND GERMAN SHEPHERD PUPPIES ACROSS ENGLAND & WALES.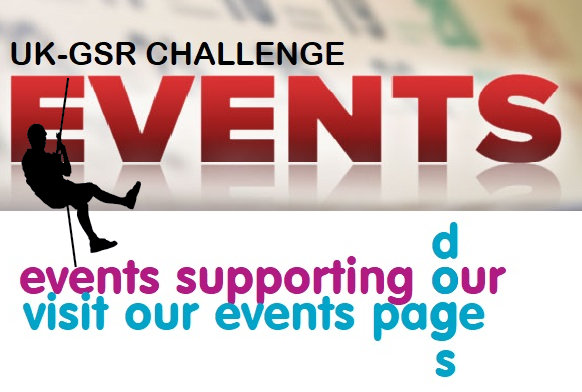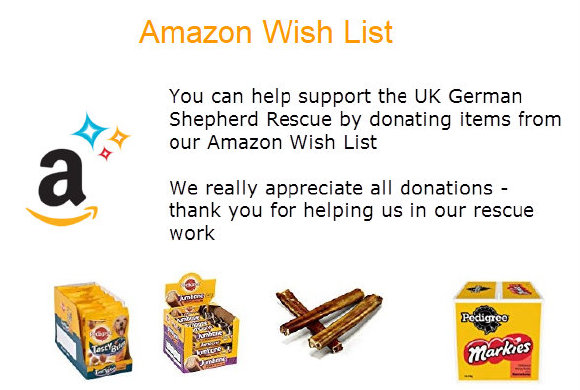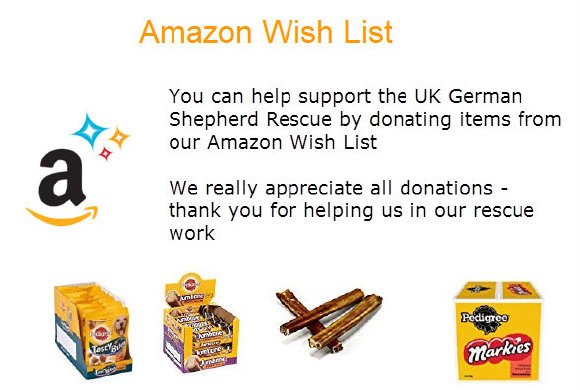 It's all about Social media

20,000+ people follow us on our social media platforms
Social media doesn't' work without you.

Social media doesn't' work on it's own.

Social media needs people like you and me to share share share. It only takes that one share to find that perfect home for one of our unwanted dogs.

Since 2010 social media has helped rehome over 7500 dogs through the UK German Shepherd Rescue social media platforms.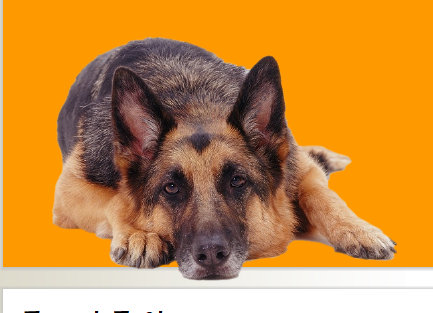 New Newsletter Just Added 02/02/2019
New Newsletter Just Added 02/02/2019

Woo came to our attention on Sunday 4th March 2019 as a report neglect case, the rescue offered to take Woo Woo into care to start immediate vetinary care.
Woowoo needed sedating this morning. She's a mess. Not only does she have muscle wastage ,demodectic mange, fleas, skin infection , infected skin warts , hip problems- she has chronic ear problems causing her to lose her balance .
She's so distressed she had to be muzzled
Follow Woo Woo's story
here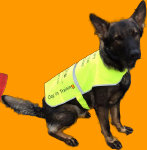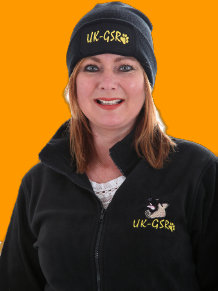 UK-GSR is on amazon smile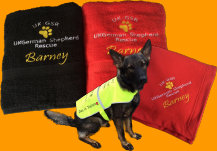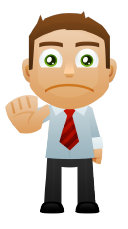 Updated
foster home needed